The following post is a collaboration between VolunteerMatch and Connect360 Multimedia. Millennials are one of the most talked-about demographics in the marketing industry. With over $600 billion in annual spending power, they are a major force driving our economy. "How to market to millennials" is a catch-phrase Connect360 Multimedia hears many times over from nonprofits. But marketing to millennials doesn't have to be hard, just focused.Start by taking the time to first understand and address the values that drive millennials — passion, diversity, and innovation. By ensuring your audience feels informed and involved, rather than sold to, your campaign message(s) and your mission will resonate.We know it's easy to get overwhelmed when trying to build an online campaign, however. The technology itself can be confusing and the number of choices and platforms vast. In this post, we're sharing four marketing strategies that nonprofits should keep in mind to get their cause in front of millennial donors and volunteers. We'll share what they are, why they work, and how you can get started.

1. Intent Marketing

According to WordStream, intent marketing is any kind of marketing that aims to meet an end user or prospect's intent (i.e. what they really want or need in that moment). What does that mean exactly? Let's explain it this way: have you ever typed a question into a Google search, vertical search site, comparison shopping engine, product review site, blog, or other sites that have consumer data? You likely have, but if not, go ahead and try it now. We'll even try one with you (warning: shameless plug). You see those websites listed closer to the top of the results page? They've got the concept of intent marketing down.

The focus of intent marketing is to leverage your nonprofit's work as the answer to people's questions on Google. With free tools at your disposal, such as your nonprofit blog, website SEO, and/or Google AdWords grant, you can incorporate specific, relevant keywords and questions into your content that will increase website placement and searchability. Unsure about which keywords and questions your millennial visitors might be searching for? Check out WordStream or Google's free keyword planner to help you formulate a few.

Also, if you don't have a blog for your nonprofit yet, check out this easy-to-follow guide that'll help.

2. Site Retargeting

Site retargeting — or remarketing — is crucial for reaching millennials online and asking them to take action for a specific cause or event. The idea is simple: site retargeting is a form of online advertising that can help you keep your brand in front of bounced website traffic. (Bounced traffic are visitors who visit your website then leave, rather than continuing on to view other pages). Have you ever found yourself searching online for a new pair of shoes, then navigating away from the product's page only to find an ad appear with the exact same pair you were just viewing?

That's site retargeting. Creepy? Borderline. Effective? Definitely! This ad spend focuses on attracting users who are already familiar with your brand by placing ads in front of visitors who are familiar with your site. Organizations like Connect360 work to make site retargeting a reality for nonprofits. They can help you ensure your brand remains top-of-mind long after your millennial website visitors are gone.

3. Ad Placements

Placing the right editorial content, video, and audio on popular channels such as Hulu, iHeart Radio, Pandora, Spotify, and Upworthy — places where millennials frequent on a regular basis — enable nonprofits to speak directly to millennial viewers as they are engaged online and in real-time.

When Connect360 asked media experts about the latest trends in nonprofit storytelling, they agreed on the importance of sharing stories, making it relatable, and showcasing diversity on platforms such as these. Watch a recording of the event on Facebook, where you can learn more about trends and tips for placing content on these platforms.

4. Content Publishers

Popular social media channels — like Facebook, Instagram, and Twitter — allow you to place ads in front of millennials on the networking platforms they engage with most. And while 41% of millennials use Facebook every day (higher than any platform), social media apps like Instagram and Snapchat are increasing in popularity.

Often depicted as an industry-leading example, Charity: water's Instagram ads remain relevant in a growing space. In this example, a short video spotlights the personality of those they help, connecting volunteers and donors directly with the people they impact (bravo, guys!).

Let's revisit about Facebook for a moment: you could try spreading your message organically, but with the platform's constantly evolving algorithm, it's becoming more and more difficult to get your content in front of the right audience. A simple ad on Facebook can target and engage the right millennial donors and volunteers where it matters, drive this core target audience to your website, and grow your social media following.

Remember, millennials have never known the world without the Internet and social media. By developing a marketing plan using mobile strategies, targeting social groups, creating relevant and engaging content, and focusing on specific Internet platforms for message placement, your campaign will deliver the desired results.
Chris's career in marketing and communications spans 20 years, with a focus on Internet and social media marketing over the last decade.
Connect360 is a leading media placement agency driving measurable results for some of Charity Navigator's highest-ranked nonprofits, well-known associations, government agencies and public relations/marketing firms.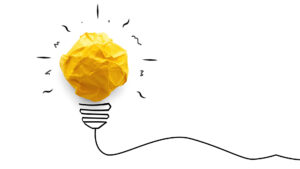 Does your organization want to reach large audiences across the country on a limited budget? Then you might want to ...