Based on a recent analysis, we may have a possible game-changer for nonprofits:  using public service announcements (PSAs) as a donation tool.
In reviewing public service campaigns that had spots with both a "general" as well as a "donate" call to action, our findings revealed 30% of the stations used the donate spot.   A general call to action would be "for more information visit our website…" while a donate version would go for a direct appeal "to donate or learn more visit our website…."
The fact that more broadcasters are open to airing PSAs with a donation call to action is great news, but this still needs to be handled carefully.    While our survey showed 30% of stations aired a donate message, keep in mind that 70% did not, so we don't want to jeopardize placements on those stations.
During the distribution process, we recommend first putting out the spots with the general call to action, followed by the donate versions.  By keeping to this order, we can avoid turning off those stations not in favor of donate messages since the first spots they will review won't carry the appeal.
The Giving Season is almost upon us.  With PSAs garnering hundreds of millions of impressions and impressive media values, nonprofits not only have the ability to generate huge awareness for their cause, but they now have a new way to appeal to potential new donors.
For more information on how PSAs can be a benefit for your organization, please contact Annette Minkalis, [email protected], 212-624-9182.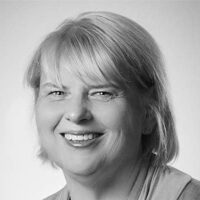 Annette Minkalis is a partner and the Executive Vice President of Connect360 MultiMedia and is responsible for company sales.Throughout her career she has authored articles and spoken at seminars on the topic of public service announcements and their value to nonprofits.
Connect360 is a leading media placement agency driving measurable results for some of Charity Navigator's highest-ranked nonprofits, well-known associations, government agencies and public relations/marketing firms.
The boom contribution years that followed the COVID-19 pandemic came to a screeching halt last year, with donation activity in ...