Each of the tips below comes with a link to in-depth information about it.
Make it easy for donors to use 401K Required Mandatory Distributions (RMD) to fund their charitable contributions
People over 72 years of age can use their mandatory withdrawals to fund Qualified Charitable Distributions (QCD), tax free. Make it easy for them to direct all or a portion of their money to their favorite charities by integrating your fundraising mail, website, and phone solicitation process to meet the needs of QCDs and 401K plan administrators.  Fidelity Personal Finance
Help donors use Donor Advised Funds (DAFs) to fund contributions
Giving USA found that DAFs are the fastest-growing vehicle by which high-net-wealth donors are funding their charitable activities. The National Philanthropic Trust estimated that in 2020, $35 billion was invested in DAF accounts while Giving USA estimated it may have been as high as $150 billion. This huge pool of money is in tens of thousands of individual investment accounts, waiting to be donated. Nonprofits can help these potential donors by providing a seamless and easy process to direct these funds to their cause. Investopedia
Don't count out cryptocurrency
The value of crypto currencies has fallen significantly this year, but that has not stopped donors with appreciated assets from donating them to nonprofits. There are also reasons why investors with assets that have declined in value may want to consider donating them. The Nonprofit Times
Encourage mobile giving and flexible donation options
The Blackbaud Institute estimated that in 2021, 12% of all giving was made online and 28% of online donations was made using mobile devices. To access these donations, organizations must ensure their websites, email and donation forms work together seamlessly to maximize the giving experience. Trusted payment apps and virtual wallets like PayPal, Venmo, Apple Pay and Google Pay are platforms that donors trust and want to use. Blackbaud Institute
Double down on Giving Tuesday
Giving Tuesday is on November 29, but that doesn't mean you can't encourage donors to schedule donations to arrive before this date. Giving Tuesday is a strong donation motivator and a powerful promotional program on which to piggyback.  Giving Tuesday
Promote monthly giving programs
Monthly giving is an excellent way to attract new donors and build valuable long-term relationships. Though it takes longer for donations to come in, monthly donations add up and offer a strong return on investment. To be effective, nonprofits must keep monthly donors engaged with a stream of content and organizational involvement. Philanthropy.com
Don't be afraid to test new ideas
Concerns about the economic outlook should not stop you from testing new promotional media and techniques. Look into low-cost ways to build awareness such as PSAs and digital marketing to target your key donor list using addressable geo-targeted streaming television technology. Nonprofit Pro
Please call us to learn more about how you can improve your Giving Season this year despite the current economic uncertainty.
Steve Edelman is a Partner and President of Connect360. He is a leading expert on the measurement, valuation, and financial reporting of Public Service Announcements by not-for-profit organizations.
Connect360 is a leading media placement agency driving measurable results for some of Charity Navigator's highest-ranked nonprofits, well-known associations, government agencies and public relations/marketing firms.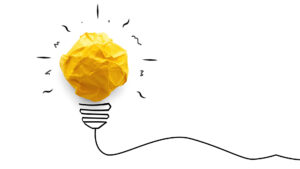 Does your organization want to reach large audiences across the country on a limited budget? Then you might want to ...