Today is an exciting time to be a nonprofit, as there are more corporate awareness and funding opportunities available than ever before. There are three key reasons why companies want to partner with nonprofits:
Consumers want to do business with companies they consider to be "doing good."
Employees want to work for a company that gives back and cases about they live it.
Investors are attracted to companies that demonstrate corporate social responsibility (CSR).
For these reasons, CSR has become a key priority at many corporations, with many searching for ways to develop partnerships with nonprofit organizations. This article is designed help provide nonprofit communications leaders with practical tips on how to develop strategies to benefit from these relationships.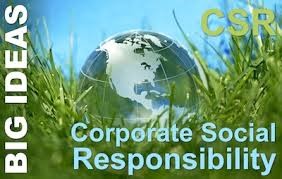 Ten years ago, no one gave much thought to the idea that companies should play positive roles in their communities and consider the environmental and social impacts of their business decisions. But now, it seems like everyone from the world's largest corporations to the smallest nonprofit is talking about and practicing CSR. Highlighting this rapid growth, more than 85% of the S&P 500 Index companies published sustainability or CSR reports in 2018. In 2011, that number was less than 20 percent.
Key Areas
Nonprofits need to focus on a few key areas to attract and keep corporate sponsors.
Clear Mission Statement: Make sure your mission is clear, achievable and offers a distinct point of differentiation and vision between your organization and all others in your space.
Know Who You Are: Develop a well-defined and specific message highlighting what your organization is about and the social need you meet.
Social/Digital Footprint: Your website, social media persona and voice need to be distinct, consistent and engaging BEFORE you reach out to a partner. Your brand must clearly present who you are. The first thing a potential partner will do is Google your organization to see if you are a potential fit. Make sure your search results show who you are in the best light. Generating public awareness through social media, press releases and media coverage helps to accomplish that. Your social media should be relevant and demonstrate an engaged audience. You don't need a lot of followers, but you do need followers who are interested and engaged in your posts.
Corporate Sponsorship Is a Two-Way Partnership: Success is achieved when both sides benefit. Identify companies where there are synergies between your mission and their goals.  Partnerships are not a traditional "ask" for money.  Instead, you're seeking a way to help your partner achieve a positive public image while increasing your brand awareness.
How to Identify Corporate Partners
Finding the right partner requires careful planning, a sequential approach and patience. The best way to find a sponsor for your nonprofit is to do a ton of research before you ever reach out to make the ask. Some steps include:
Identify companies that meet your strategy and goals; find the decision makers.

Connect with key corporate CSR players through LinkedIn and company/networking events. Develop relationships with corporate communication managers, HR executives and CSR employees.

Attend or present at industry events.

Open lines of communication with key decision makers.

Have a sponsorship deck on had that can be tailored for each ask. It should include your key messages and show how your organization is helping their community.

Find synergies between your mission and the company's goals.

Make it easy for potential partners to show their employees they care.

Some have found that the visibility they gain by running a PSA campaign can make a nonprofit seem more attractive to potential partners.
There are many opportunities today to grow your brand and mission awareness through corporate partnerships.  Feel free to contact us for more information on how a corporate partnership can benefit your organization.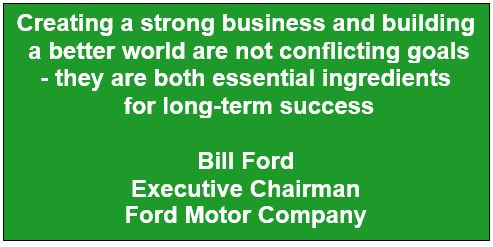 This article is a recap of an educational seminar designed to help nonprofit organizations learn best practices for working with corporations. The seminar was presented by Connect360 and EMME Solutions. Due to the overwhelming response to this seminar, a follow-session will be held on November 9th. To register, please click here.
Connect360 Multimedia is a leading media placement agency driving measurable results for some of Charity Navigator's highest-ranked nonprofits, well-known associations, government agencies and public relations/marketing firms.
EMME Solutions creates successful content-based marketing solutions that are rooted in genuine storytelling and organic brand messaging.  EMME drives social good, elevates brands, drives support for nonprofits, improves employee engagement and creates content.
Julie Ellman is a Partner and Senior Vice President at Connect360 Multimedia in the Bay Area office. For over 25 years Julie has been a strategic media counselor for all types of nonprofits, associations, government organizations and PR/marketing firms.
Connect360 is a leading media placement agency driving measurable results for some of Charity Navigator's highest-ranked nonprofits, well-known associations, government agencies and public relations/marketing firms.
The boom contribution years that followed the COVID-19 pandemic came to a screeching halt last year, with donation activity in ...