Recently Connect360 sponsored a breakfast seminar for nonprofits, "The Latest Trends in Nonprofit Story Telling and PSA Engagement."    Panelists featured at the event included the PSA gatekeeper at NBCUniversal, the founder of Out-of-Home for GOOD, and experts from Upworthy and Hulu.All four brought their unique perspectives to the table, and even though they represented very different platforms, the panelists shared a common ground on these points:
To have compelling content, a nonprofit's creative should start with a "story" versus "selling" the organization or cause.
The content should be relatable, rather than shock or awe. It's important to start with a positive message then tie it back to the core message.
The creative should show diversity. Since the media appeals to wide audiences, the creative should embrace multiculturalism.
Here are five key points or best practices from each of the experts:
NBCUniversal
Vanessa Velez, Manager, Program & Production Administration (programs for USA Network and SyFy Channel) 
Awareness months are good angles for helping to put a PSA on the air but it is also critical to provide an evergreen version.
Vanessa recommends the PSA end with a quick call to action (e.g. to learn more, for more information).
The PSA should NOT include any appeals for donations or use of corporate logos or for-profit entities.
Celebrities from other networks cannot be used on NBCUniversal channels.
Once cleared, PSAs can stay in rotation for up to a year.
Out of Home for GOOD
Leith El- Hassan, Founder
The best out-of-home (OOH) creative uses one strong image and is kept to seven words or less.
It's recommended that the creative avoid dark themes or graphic images, particularly in airports where there needs to be sensitivity about potentially upsetting travelers as they board planes.
To obtain donated space, the nonprofit has to win over OOH gatekeepers at the media companies. Make sure the creative is as compelling to them as to the general public.
Since placements can stay up for very long periods of time, avoid using stats that can date the creative and circumvent longer exposure.
Having multiple versions and creatives can be key to offer flexibility for OOH placements. Out-of-home companies may use one creative on bus shelters and to offer diversity, feature another creative on bus interiors.
Upworthy
Rithesh Menon, Director of NFP / Foundation Partnerships
Upworthy likes to collaborate with organizations on content development, versus receiving the finished product and trying to make it fit to their audience/guidelines.
Upworthy also likes to work with the nonprofit "from the ground up" – setting clear expectations and establishing a singular vision for a campaign.
Story is key – it's important to generate empathy through storytelling.
Be knowledgeable about the different platforms – YouTube vs. Facebook vs. Snapchat vs. Upworthy
A call to action is important and it should be subtle yet very clear.  If possible have different versions e.g., donate, sign up, etc.
Hulu
Tom O'Donnell, Account Executive
Younger audiences are migrating to streaming content – American teenagers have an on-demand life.
Hulu offers more focused programming versus linear TV. Better to reach your target audience.
Video content for placement should match shows which will resonate with your audience. For example, if watching a comedy, the audience does not want to watch something with a heavy tone.
Key elements for success include brief yet concise messaging and human-interest topics/stories.
The more personal the message, the better for greater impact.
For more information on how to effectively target your campaign message, please contact Annette Minkalis, [email protected] or 212-624-9182.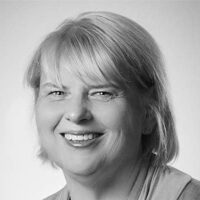 Annette Minkalis is a partner and the Executive Vice President of Connect360 MultiMedia and is responsible for company sales.Throughout her career she has authored articles and spoken at seminars on the topic of public service announcements and their value to nonprofits.
Connect360 is a leading media placement agency driving measurable results for some of Charity Navigator's highest-ranked nonprofits, well-known associations, government agencies and public relations/marketing firms.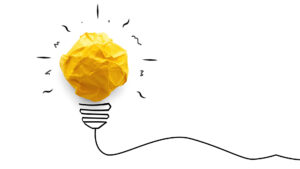 Does your organization want to reach large audiences across the country on a limited budget? Then you might want to ...