Recently Connect360 hosted a "Couch Conversation," a virtual nonprofit idea exchange roundtable where organizations can learn from peers in the industry.  This session focused on successful digital and social media campaigns.
Some of the helpful information shared includes:
Celebrity Influencers:  Typically, celebrities aren't able to commit their support to charities because of their busy schedules.  However, with less travel given the pandemic, they are now able to support charities especially through social media.  One nonprofit worked with NFL players who tweeted out their website which helped them capture email addresses and cultivate new donors.  In fact, during the Super Bowl their traffic went up over 60%.
Public Awareness Campaigns:  Public awareness campaigns helped another nonprofit drive attention to their efforts even during the busy election season in November.  They tapped into celebrities with personal connections to their mission which helped double their website traffic and donations.
Powerful Growth Opportunity:  Instagram is an incredibly powerful tool for growth.  One nonprofit shared how they use Instagram to share content including using a trimmed down news clip that featured their nonprofit.  This one post earned eight times the number of views than they typically garner with video.  Another nonprofit used a humorous timely meme with Bernie Sanders to ask people to get screened during a healthcare awareness month.  This linked to a screening pledge, making it their top performing post on Instagram.  It was simple but relevant with a humorous twist that their community really enjoyed
Using quizzes and stickers in their stories helped one nonprofit raise their traffic and connect with their audience.  
Video Content Is Key:  One nonprofit pointed out they get the most value out of video storytelling when posting vignettes on social media channels.  They are still producing content outdoors and following socially distancing guidelines.  They are also using existing content to create short segments that are driving success through broadcast PSAs.  Another nonprofit is found that their :15 videos are performing better and have used them for social media and broadcast PSA coverage.   
Virtual Event Engagement:  An organization is using their virtual events to share on social media by including  event screen shots in their blog posts to help engagement instead of just text.  One nonprofit used a bingo theme as a fundraising opportunity while another with a conservation message led activities such as building a flower box and garden games.
Choose Words Wisely:  Organizations cautioned each other about choosing their words carefully especially on Facebook.  For example, one organization said their engagement was impacted when using words like "free" and "share." It's important to evaluate all the language you are using first so it doesn't trigger any issues.
Storytelling Helps Fundraise:   Fundraising should not be the lead when engaging with your audience online.  One nonprofit shared how much more impactful it has been to use personal stories during key fundraising moments.  These stories, which tie back to their work, has successfully increased support.  She points out that for direct fundraising paid social is best.   
Success Takes Time:  Experimenting with online initiatives is how many nonprofits have been successful.  In fact, one nonprofit shared that it has taken over a year to refine their search words.  Now they are enjoying search success and driving thousands of dollars in donations. 
Our next Couch Conversation is on March 17, 2021 at 2 p.m. ET / 1 p.m. CT / 11 a.m. PT.  We hope you can join us as we discuss planning for the Giving Season now to make an impact later in the year.  You can register here.
Julie Ellman is a Partner and Senior Vice President at Connect360 Multimedia in the Bay Area office. For over 25 years Julie has been a strategic media counselor for all types of nonprofits, associations, government organizations and PR/marketing firms.
Connect360 is a leading media placement agency driving measurable results for some of Charity Navigator's highest-ranked nonprofits, well-known associations, government agencies and public relations/marketing firms.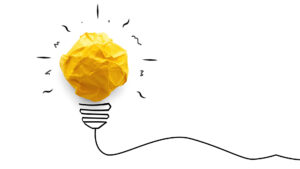 Does your organization want to reach large audiences across the country on a limited budget? Then you might want to ...