It's summertime!  School is out.  Camp is in.  Sunshine and smiles reign.
But for the more than 15 million children in the U.S. struggling with a psychiatric or learning disorder, the summer can be a difficult time.  It can also be a great time to seek out the help and support that they need.
The Child Mind Institute is a nonprofit organization "dedicated to transforming mental health care for children everywhere."
Speak Up for Kids is the Child Mind Institute's public education campaign that promotes children's mental health.  The campaign raises awareness and engages 100 health and education partners to help kids and their families seek the treatment they need to live healthier and happier lives.
The Child Mind Institute has two phenomenal public service announcements in connection with this campaign:  "Changing Kids Lives" and "Depression."  "Changing Kids Lives" is fun, engaging and educational.  It also features Derek Jeter, CC Sabathia, David Robertson, and manager Joe Girardi of the New York Yankees!
These PSAs inform viewers of the importance of speaking up for children and connects viewers to Child Mind Institute's extensive resources, including: webcasts by mental health leadership, videos, and articles, as well as the CMI Symptom Checker and A Parents' Guide to Getting Good Care.
We are grateful that the Child Mind Institute has entrusted Connect360 to manage the distribution of these PSAs.
If a child that you know is struggling, have a look at some of the resources offered by the Child Mind Institute, and seek out help and support.
Here's to a happy and healthy summer, for you and for the kids you speak up for!
To learn more about Connect360's services, please contact us.

Connect360 is a leading media placement agency driving measurable results for some of Charity Navigator's highest-ranked nonprofits, well-known associations, government agencies and public relations/marketing firms.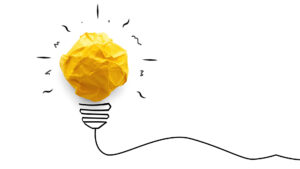 Does your organization want to reach large audiences across the country on a limited budget? Then you might want to ...