As I sit here writing this blog post, while my Spotify "Deep Focus" playlist plays in the background, I can't help but notice just how much a part of our lives streamed media – online radio, in particular – has become.
At Connect360, many of us spend the day tuned in to online radio.  Whether it is Pandora, Spotify, iHeart, Apple music, or any of the other popular music streaming services, music supplies the rhythm for us to get through the workday, our workouts, our commutes, and many other moments in our lives.
Here are some thoughts on online radio:
1. Competition is Good
Though there are established players in the market, new platforms continue to launch.  This means that there is increased competition among the services.  For instance, Apple music signed up 10 million users in their first month, and now, Pandora – the most popular music streaming service – has substantially increased their marketing budget, likely in direct response.
But this competition is good, because it is drawing more attention to the medium.  It is driving more people to begin streaming audio, and encouraging existing platforms to improve and enhance their services.
2. Online Radio is the New Main Stream
A recent survey from Edison Research and Triton Digital found that 53% of Americans over the age of 12 listen to Internet radio monthly, and 44% listen to Internet radio weekly.  Younger listeners are the ones driving the highest traffic – with a reported 77% of 12-24 years olds tuning in each month.
3. Online Radio Offers Targeted Advertising Opportunities that Simply Cannot Be Achieved with Terrestrial Radio
Online radio empowers advertisers to target their audience, not merely geographically and demographically, but also by interest.   Music "sits at the intersection of behavior and culture," enabling organizations to reach beyond an audience of individuals who meet a specific qualifier.  You are able to hone in on an audience with an interest in or commonality with the group of people you hope to target — individuals you might not otherwise know about or know where to find.
In addition, it is difficult to reach an audience with targeted advertisements on mobile devices without using social media and online radio.  Online radio is a crucial consideration when targeting a millennial audience.  Pandora, in particular, reaches 6 out of every 10 mobile millennials on their smartphones each month.
Connect360 can help your organization get online with music streaming services, such as Pandora and Spotify.  Here are some of the services included in our Internet Radio Connection:
A stream of your audio spot alongside an accompanying campaign banner on both Pandora and Spotify's web and mobile platforms
Custom graphic design for banner and landing page, utilizing campaign color scheme, logos, and tone
A dedicated, senior-level campaign specialist providing weekly check-ins and comprehensive reports
Detailed reporting, including: number of streams of the audio spot; total audience reach; clicks to your banner; and numerous screen shots of your campaign across Pandora and Spotify, web and mobile
Contact us to learn more about Connect360's Internet Radio Connection.

Connect360 is a leading media placement agency driving measurable results for some of Charity Navigator's highest-ranked nonprofits, well-known associations, government agencies and public relations/marketing firms.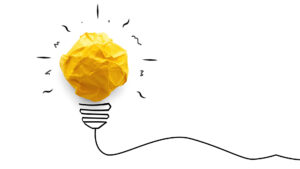 Does your organization want to reach large audiences across the country on a limited budget? Then you might want to ...