By Chelsea Olsen
Whether you are binging all four seasons of "The Marvelous Mrs. Maisel" or catching up on the latest #1 action thriller "Reacher," chances are you are part of the 39% of U.S. adults who subscribe to Amazon Prime Video.
Amazon Prime Video provides the most content of all the streaming providers and has changed the way all generations watch videos.  This is especially true of younger audiences and cord cutters who make up a big portion of the over 53 million Amazon TV subscribers.  However, you can't discount the 55+ "silver streamers" who make up 22% of the weekly Amazon Video users.
Given its popularity, Amazon TV marketing is one of the best ways to intercept your target audience and grab their attention.  There are many unique benefits to advertise on Amazon TV including the ability to
 Target people demographically and geographically
 Target people based off their Amazon purchase history

This is especially helpful for organizations, like health nonprofits, that cannot directly target audiences with specific medical conditions but can follow items they commonly purchase.
For example, if an Autism nonprofit needs to reach young people with Autism and their mothers.   People could be reached based off the following criteria:
Demographic by age:

Young adults with Autism (ages 18-25)
Mothers (ages 25-50)
By purchase history, for example people who have purchased:

Books on autism
Autism awareness jewelry and apparel
Weighted/compression blankets
Sensory toys like fidget toys, puzzles, and learning kits
Hearing protection gear and wrist links
Now think about your target audience.  Is there a typical age? Gender? Are they in certain geographic areas?  What are they buying?  It's likely you know the answers to these questions and should seriously explore an Amazon TV marketing campaign.
Share your video ad, audience profiles, products they are likely to purchase and call to action.  We'll let you know the most effective way to engage your audiences and reach your goals on Amazon Prime Video!
Contact Connect360 at c360m.com/lets-connect.
Chelsea Olsen is Connect360's Account Director and Senior Business Development Director. She is responsible for managing client public service campaigns as well as spearheading the company's new business development and marketing.
Connect360 is a leading media placement agency driving measurable results for some of Charity Navigator's highest-ranked nonprofits, well-known associations, government agencies and public relations/marketing firms.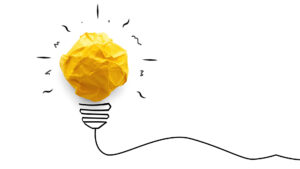 Does your organization want to reach large audiences across the country on a limited budget? Then you might want to ...