This past week Connect360 conducted another "Couch Conversation," a virtual roundtable for nonprofits.  This session focused on nonprofit digital marketing and featured two experts representing digital platforms like YouTube.  During this one-hour event some great advice was given to nonprofits, including:
When developing a digital campaign, it's important the nonprofit know their target audience and have a clear message that aligns with that audience.  Video content should tell relatable stories that speak authentically and transparently to your audience. 
A main benefit to digital advertising is the flexibility to do A/B testing and adjust based on what is resonating with target audiences – trying different videos, creatives or lengths that can be adjusted in real time. 
The best video lengths are anything between :05-:60 – and must captivate the viewer's attention in the first five seconds since this is how long it takes for a viewer to determine if  the subject is of interest.  If it's hard to convey your message in a shorter :05-:10, consider a longer video for the initial viewing and then use the shorter to re-target the same audience.
In setting up a digital campaign, Contextual Targeting is key since not everyone in your target audience group may be interested in your message.  With contextual targeting, platforms like YouTube will not only identify a viewer in your target audience but will analyze in real time the content that viewer is about to watch, only feeding your message if there is a fit.  This can help organizations discover new audiences. 
In using digital media as part of a donation strategy, it is recommended nonprofits have a long-range approach by advertising throughout the year, rather than what many nonprofits do which is to only advertise during the October-December Giving Season. While those months are critical, the field is cluttered with everyone vying for donor attention.  But by placing video content throughout the year, potential donors have the opportunity to get to know your organization and mission so as they go into the Giving Season they are already familiar with your charity.
Metrics for success of a video campaign:  (1) Completion Rate – how long the viewer watched the video; a 55%-60% completion rate is strong for a :15 or :30 video, (2) Viewability – where did the ad appear on screen and (3) Clicks Thrus to a website – although keep in mind video campaigns are more awareness driven than click thrus.
Our next Couch Conversation is scheduled for Wednesday, June 23 with the topic of broadcast PSAs.  Do
broadcasters still use PSAs?  What are their preferences?  Can nonprofits ask for donations?   Joining us will be Brie Allio, who was responsible for handling all public service announcements for CBS Network,  including the network's CBS Cares public service initiative.   To register, click on the below link and if you have specific questions, be sure to include them in your response.  
https://www.eventbrite.com/e/inside-the-mind-of-a-broadcast-psa-director-tickets-156173508167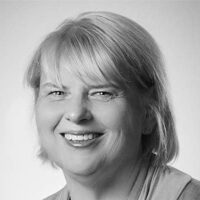 Annette Minkalis is a partner and the Executive Vice President of Connect360 MultiMedia and is responsible for company sales.Throughout her career she has authored articles and spoken at seminars on the topic of public service announcements and their value to nonprofits.
Connect360 is a leading media placement agency driving measurable results for some of Charity Navigator's highest-ranked nonprofits, well-known associations, government agencies and public relations/marketing firms.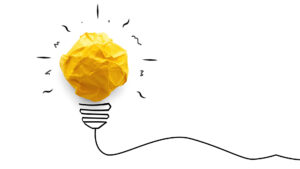 Does your organization want to reach large audiences across the country on a limited budget? Then you might want to ...