Television stations and networks donated more free Public Service Announcement (PSAs) airings in 2022 to help nonprofits than at any other time in history.
For example, last year Nielsen found that they ran 56% more TV PSAs aired than five years ago. And, the PSAs that Connect360 distributed grew even faster. They were up a remarkable 78% compared to 2017 – just five years ago. As a result, today Connect360 manages 1 in every 5 PSAs Nielsen detected.
Because of the large number of airings Connect360 PSAs received (there were 2.5 million of them), we had a front row seat to see who was watching, where they were watching, and how they are helping nonprofits to get exposure for their important messages.
When do PSAs really air?
PSAs are not just watched by insomniacs in the middle of the night. According to Nielsen, only 32% of PSAs were aired between 1 and 5 AM, the time period Nielsen refers to as Late Night. The rest were aired pretty evenly across the rest of the day. Only between 8 and 10 PM, the period Nielsen refers to as Prime Time was usage low. That's not to say that insomniacs and people who work at night are not a great audience to reach. It is just to point out that PSAs do indeed reach people at all times of the day.
Fun fact: Did you know that :30 second PSAs out performed all other spot lengths? We found that 55% of all airings were for :30 second PSAs, compared to 33% for :60 second spots and 12% for 15 second ones.
Where do PSAs air?
TV PSAs air primarily in four places: local broadcast stations, digital broadcast stations, national cable networks and on regional cable networks.
Local stations are the channels people are most familiar with, like WCBS in New York and KCBS in Los Angeles. Digital broadcast stations run on additional programming channels that the FCC makes available to local stations. People who are still using over-the-air antennas know them by their designated digital channel numbers like 2.2 or 2.3. However, because of FCC regulations, that require cable companies to carry all over-the-air broadcast channels, most people today watch them on cable television. Their programming typically includes news, movies, and syndicated networks such as METV, ION, LAFF and dozens more.
National cable includes networks such as Fox News, HGTV, the Food Network and a host of other services that are heavy users of PSAs. Regional Cable Networks which are largely made up of sports programming networks owned by professional sports teams like the New York Yankees, who own the YES Network (my personal favorite), AT&T, Disney, and other major media companies. They have grown enormously in recent years and love to air PSAs. You probably noticed that I didn't mention national networks like CBS and NBC here. That is because we capture their PSA airings at the local broadcast station level.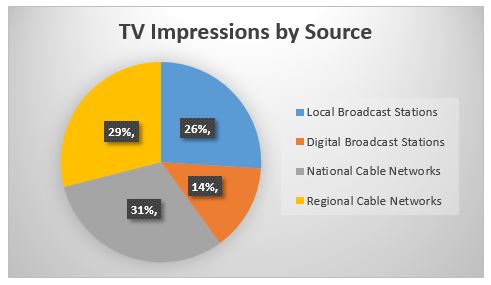 Each morning, Nielsen delivers to us a data feed that tells where and when each of our PSAs aired.  We then match each of these thousands of airings to our constantly updated licensed Nielsen audience and SQAD media valuation databases. This allows us to know where and when each spot aired, how many impressions they received, their geographic location, demographic breakdown, and earned media value. This marketing information is then provided to the Communication Directors at nonprofit organizations we work with along with their finance departments who need it to report on the in-kind value of these media donations.
We do this is full-compliance with both Nielsen measurement standards and Financial Accounting Standard's Board (FASB) requirements. For example, Nielsen requires that an impression represent a single person in a household who watched a program. It does not allow impressions to be multiplied times an arbitrary factor designed to guess at how many additional people may have watched the program along with the primary viewer.  Though using factors like this not authorized by Nielsen, there are still agencies doing this to improperly boost media impressions.
More about where PSAs air.
PSAs reach all of Nielsen's 210 DMA markets, large, medium, and small. They tend to air more in mid-sized markets (#101-150). In 2022, 17% of all airings occurred in Nielsen's 50 largest markets (DMA #1-50) and 18% in markets #51-100. Interestingly, once the higher number of viewer impressions PSAs receive in the larger markets are factored in, total impressions by group tend not to vary by much.
Personally, I believe that all viewers are important no matter where they are. This makes people in Kansas City, Boca Raton, or New York City equally important to reach. When this ability to reach large audiences at a cost that is far less than using any other medium (because it uses free, advertising time) it is easy to see why TV PSAs are such a sought after way to deliver promotional messages, including ones that are part fundraising campaigns.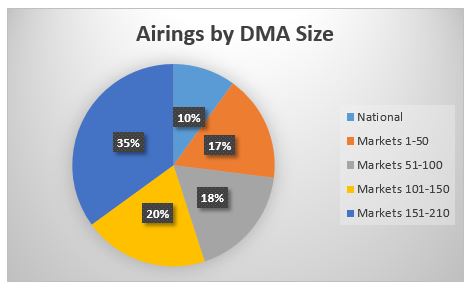 Who do TV PSAs reach?
In looking at just impressions for local broadcast stations and digital networks we found that PSAs reached a broad cross-section of the nation's 18+ population. Audience do tend to skew older, probably because older viewers (and I include myself here) tend to watch more news and digital channels. For nonprofit organizations this can be good news because surveys show that older audiences are strong donors to causes. Audiences also tend to skew more to women than men, with women making up 56% of total 18+ audiences.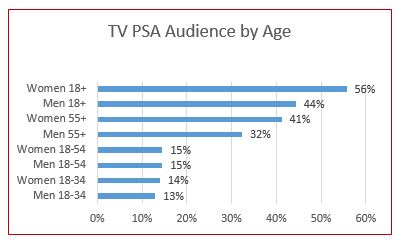 How did a typical TV PSA do?
As you can see, PSAs are alive, well, and growing. I am so happy to be able to say that the campaigns Connect360 distributed received 2.5 million airings, generated 12.3 billion (yes, billion) impressions for active projects, and received $756 million in donated advertising time/earned media last year. In terms of airings that was 1 in every 5 non-Ad Council television PSAs Nielsen detected last year.
But more importantly, a typical TV PSA last year (that was in distribution for at least 12 months) aired approximately 20,000 times, received about 100 million impressions, and generated in excess of $5 million in donated media value. That was more than 150 times what organizations typically spent to distribute a TV PSA (with some campaigns every year exceeding $25-50 million).
**********
As you may remember, 2022 was not a typical year for television. It was a year that included a highly contested midterm election. Coming into the year, many expected that political spending would have an adverse on the availability of donated advertising time for PSAs. What actually happened was quite the opposite. According to Nielsen, full-year airings for all PSAs grew by 10% and airings for just PSAs Connect360 distributed were up by over 20%. We did see some softness in the four months leading up to the November election, but airings during the rest of the year remained strong. One reason for this was that digital and regional network PSAs were not significantly affected by the election.  With 2023 not being a political year, we expect PSA usage will continue grow.
I hoped you enjoyed this quick look at how TV PSAs are helping nonprofit organizations.  There is much more I would like to share, but my four minutes are almost up. If you would like to know more about TV PSAs, radio PSAs, out-of-home campaigns, or how to reach large targeted audiences using digital and streaming media, please give me a call. My phone number is 212-624-9181.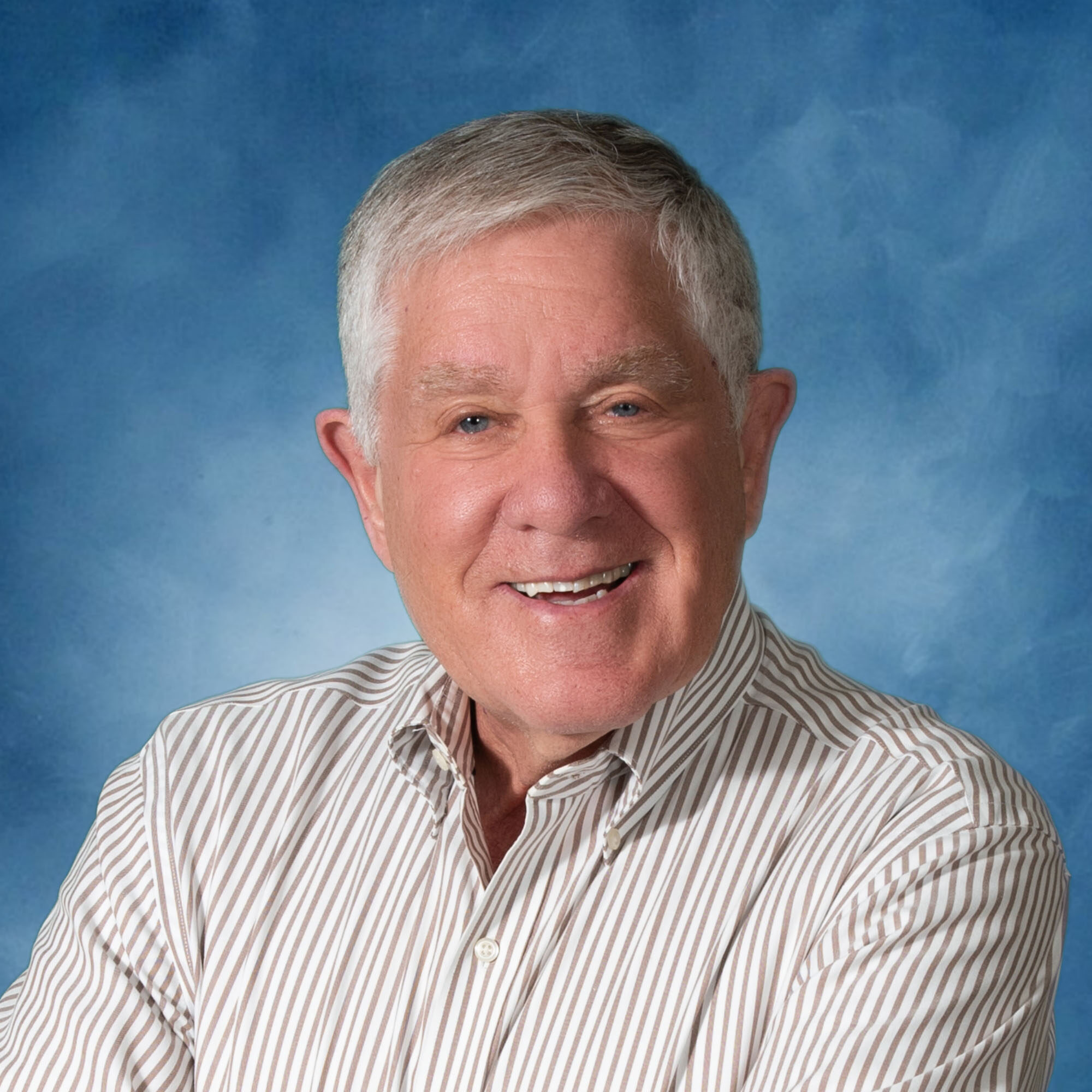 Steve Edelman is a Partner and President of Connect360. He is a leading expert on the measurement, valuation, and financial reporting of Public Service Announcements by not-for-profit organizations.
Connect360 is a leading media placement agency driving measurable results for some of Charity Navigator's highest-ranked nonprofits, well-known associations, government agencies and public relations/marketing firms.
If you're in a leadership position at a non-profit, you've probably heard about in-kind donations or gifts in kind. Some ...