Nielsen, the marketing research company best known for its television ratings, has been — for many years — exclusively sharing with me data about television's use of Public Service Announcements. Each month, they provide me with information about the number of airings Nielsen detected for all PSAs in distribution. This data has given me a unique window into the world of television PSAs. Based on that data, here are answers to five important questions Communications and Marketing Directors at nonprofit organizations have been asking.
1. Are Television PSA Airings Growing?
More than growing, TV PSA airings have been booming. In 2022, stations and networks donated the most airings in the history of television. According to Nielsen, in the four years prior to 2022, TV PSAs grew by an average of 10% a year, with total airings increasing by 42% in 2018-2022.
Then in 2022, in a year dominated by the midterm elections, airings grew by another 10%. That brought their total increase to 56% compared to just five years ago. In fact, the only time this rapid pace of growth subsided was in 2020, during the start of the COVID-19 pandemic, when some stations replaced the regular PSAs they had been running with COVID-specific awareness messages. In that year, total PSA airings grew only by 3%.
Then in 2021, as life returned to something more normal, the rapid pace of growth also returned, with airings shooting up by 12%. This increase continued to make Public Service Announcements a smart, readily available and highly cost-effective tactic for nonprofits looking to gain mass awareness for their messages.
In a typical month, Nielsen found that stations and networks ran more than 1,000 different TV PSA messages and donated an average of 1.1 million free airings to causes and organizations (excluding those they ran for the Ad Council). In 2022, for example, broadcast TV provided more than 13,685,000 free PSA airings, up from 8.8 million just five years ago.
2. What Impact Did the Contentious 2022 Midterm Election Have on PSA Airings?
Though political campaigns spent $4.7 billion on broadcast advertising and another $1.7 billion on cable advertising in 2022, this spending appears to have done little to slow the growth of TV PSAs. In 2022, airings grew by 10%. In the three key election months of September-November, airings were up 7%  compared to the same three months in 2021 and during the other nine months, airings grew by 11%. Rather than declining as ad spending swelled during the contentious midterm elections, the growth in PSA airings actually accelerated.
There are many reasons why this might have happened. A key one comes from understanding what has been driving the overall trend of growth. Over the years, PSAs have become less dependent on airings from local broadcast stations. This is because it was the growth in digital, regional and cable network airings that powered much of PSAs growth. Today, these outlets now make up 54% of all PSA airings. Therefore, as political advertisers gobbled up huge swaths of ad time on local stations for their local political campaigns, airings contributed by these other outlets were not impacted.
Looking back at PSA results over the past five years, we can see that in the election years of 2018 and 2020, PSA airings held up well. In 2018, a midterm election year, September-November airings grew by 13% compared to the same months in 2017 (which was not an election year), with full-year results also finishing up by 13%. In 2020, September-November airings declined by 5% (see the blue line in 2020). However, with airings in the other nine months up by 6% (shown by the red line), full-year airings ended the year up by 3% (shown by the green line) – despite the impact of COVID.
3. What Percentage of All TV PSAs Airings Come From Connect360 Distributed Campaigns?
Though Nielsen does not provide me with detailed information on PSA campaigns managed by other companies, I am able to see the total monthly number of airings of all TV PSAs (excluding Ad Council campaigns). Using this data, I have been able to see the trends in total Nielsen-monitored airings and compare them to Connect360's own monthly PSA activity. In 2022, for example, Connect360 distributed 1 of every 5 TV PSAs Nielsen detected.
Looking back at the results for 2018-2021, I found that Connect360's pattern of growth closely mirrored that of all Nielsen-tracked campaigns. For example, during that four year period, both Connect 360's and total PSA airings were up by 42% compared to 2017 (Connect360 is shown by the blue line below and the percentages in the oval markers; total airings for all PSAs are depicted by the red line and percentages in the rectangular boxes). Only in 2022 did Connect360's rate of growth deviate from the group. In that year, Connect360 airings jumped, finishing the year up 78% from five years ago (driven by the success of several large campaigns launched during the year) while total airings for all PSA campaigns were up by 56%.
4. Did Connected TV Affect PSA Airings During the 2022 Midterm Elections?
Connected TV (CTV) was the big story in political advertising last year, with the demand for CTV advertising so strong in 2022 that it at times, exceeded available supply. According to AdImpact, more than $1.4 billion was spent on CTV political advertising in 2022. This represented nearly 15% of all money spent on political advertising during the year.
The reason for this spending is simple. Political advertisers discovered that CTV is the perfect medium for their needs. It allows them to target their audiences efficiently based on age, gender, where they live, and issues of interest. This targeting allows them to create and deliver dozens of highly specific messages on issues to specific households. This targeting was something they could never do with local broadcast television.
In addition, because CTV is not subject to the same federal regulations as are broadcast stations, streaming service providers are not required to balance the number of ads they run for competing political groups. The only downside to CTV last year was the availability of inventory and that some services avoid political advertising. Disney did not accept political ads on any of its services. Neither did Amazon or Paramount Global (formerly CBS).
Peacock (owned by NBC Universal) puts strict limits around political advertising. Hulu initially did not accept political ads but changed its policy as the campaign went on.  Netflix was not a factor because it did not start to solicit subscribers to whom they could deliver advertising until late in the year.
None of this had any impact on PSAs, because there are very few PSAs running on CTV. Those PSAs that do appear are, in most cases, redistributions of linear broadcast content with embedded PSAs. In addition, with Nielsen currently not providing audience information for PSAs that air on CTV, they are like trees that fall in the forest where no one is listening:  essentially, they fall without making a noise. These PSAs go undetected and their audience results are not known.
Streaming services operate differently from broadcast stations and cable networks. Their messages are in most cases sold and delivered programmatically to specific viewers, not to all viewers. In theory, 100 viewers can be watching the same program at the same time on the same streaming service, and each can receive a different commercial. That means their audience needs to be measured differently.
In broadcast TV, Nielsen relied for over 70 years on research panels of 30,000-40,000 households to project audience viewership. Today, the world of audience measurement is changing with Nielsen introducing its new Nielsen ONE service, to compete with over a dozen new companies that are trying to usurp Nielsen's measurement monopoly. These new companies are using set-top box data from millions of televisions (known as "Big Data") plus data from Demand Side providers, the people who selectively deliver advertising to viewers, to measure both broadcast and streaming television viewers. These changes will become increasingly important for nonprofits when more PSAs start to air on CTV.
5. How Can a Nonprofit Get a PSA Aired on Connected TV
Two years ago, I conducted a research study aimed at determining if CTV companies would consider running donated PSAs. What I learned in talking with many of the leading companies was that it was too early for them to make commitments. Most had no policies or of processes in place to handle donated PSAs. Those that had run one or two donated PSAs did so as part of Ad Council COVID campaigns or were encouraged to air a specific PSA by the president of their company. Many of the executives I talked with, directed me to the Corporate Social Responsibility departments of their parent companies, who similarly were not prepared to discuss their company's position on airing donated PSAs.
As the CTV business matures and more streaming services start to carry advertising more of them will need to demonstrate to their key constituencies of advertisers, stockholders, regulatory bodies and viewers that they are good public citizens who operate in the public interest. I think this change will happen in the next year to two.
While this change is playing out, broadcast stations and cable networks will have a growing supply of unsold advertising time, some of which will create new opportunities for PSAs. At the same time, the broadcast industry is not just standing by idly. In 2023, broadcasters are introducing a new technology called NextGen TV (also called ATSC 3.0) to allow stations to provide many of the innovative services currently offered by CTV, including on-demand content, selective delivery of advertising, and interactive features that will eventually connect viewers to online shopping sites. On these sites, viewers will be able to purchase items or donate to organizations they just saw advertised on television. These innovations could help revitalize both over-the-air and cable television.
Please call or write me if you want to know more. 
Steven Edelman
O   212-624-9181
C   516-639-0769
[email protected]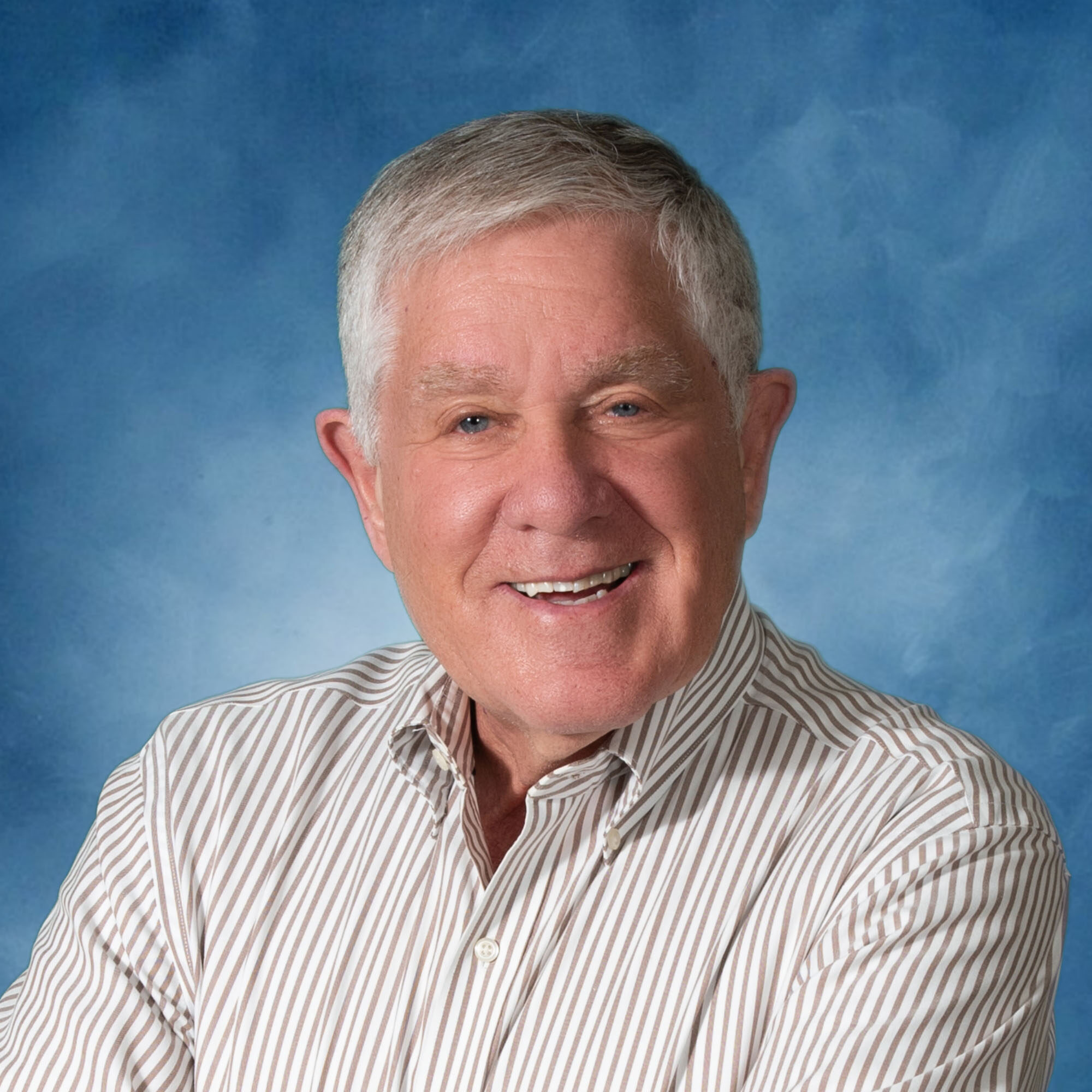 Steve Edelman is a Partner and President of Connect360. He is a leading expert on the measurement, valuation, and financial reporting of Public Service Announcements by not-for-profit organizations.
Connect360 is a leading media placement agency driving measurable results for some of Charity Navigator's highest-ranked nonprofits, well-known associations, government agencies and public relations/marketing firms.
If you're in a leadership position at a non-profit, you've probably heard about in-kind donations or gifts in kind. Some ...