Marketing professionals often spend significant dollars finding new ways to drive more qualified traffic to a campaign website. Imagine having the ability to capture targeted, relevant prospects right at the moment of intent? What if you could do this while spending less and receiving more clicks and message integration?
It's now possible using search intent targeting technologies and it's a direct way to reach your intended audience. It used to be every communications professional would focus on the foundations of an online campaign; search engine marketing (SEM), search engine optimization (SEO) and social media marketing and that still holds true.
But with new technologies come new opportunities and search intent targeting provides marketers with the ability to deliver a relevant message at the moment of discovery across the web. How it works is really interesting and it certainly wasn't something I was expecting when I was ultimately "tracked." When I saw it firsthand I realized how effective it can be.
As I was thinking about both personal and professional financial planning, I started searching for 401K plan information on Google. After clicking on some financial sites I left and went to a few of my usual websites; ESPN, CNN, Nike, etc…
As I'm clicking around I kept seeing banners displayed with 401K plan information from Fidelity, Vanguard, Charles Schwab, Oppenheimer and a few other financial companies. They basically tracked my search interests and followed me around the web, feeding me relevant banners and it worked because I clicked on a couple of them.
We've probably all seen this happen to us at one time or another. When shopping online or just looking for something specific, you'll notice banners with similar content being displayed as you toggle around the web.
If you don't like being tracked in that fashion you can always opt-out via a websites privacy policy, but it's also not a bad thing to have products and information delivered right to you online that you might have missed otherwise or simply didn't even know about.
Search intent is now at the forefront of content and message communication and can be an integral part of a marketing campaign. Now with 50 percent of most sites' web traffic coming from social channels and search, the opportunity exists to understand the intent of a user instantly and deliver a campaign message as they are engaged online.
Set-up the proper keywords and key phrases on search engines, design and encode a campaign awareness banner, add a pixel to your website for tracking purposes and you have the basics all set for a successful search intent campaign.
At the least you have to admit its interesting technology and it makes you wonder, what's next?
Chris's career in marketing and communications spans 20 years, with a focus on Internet and social media marketing over the last decade.
Connect360 is a leading media placement agency driving measurable results for some of Charity Navigator's highest-ranked nonprofits, well-known associations, government agencies and public relations/marketing firms.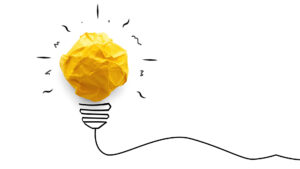 Does your organization want to reach large audiences across the country on a limited budget? Then you might want to ...