Over 20 years ago I was a caregiver for my mom as she bravely fought AML (Acute Myeloid Leukemia). I was young, a new graduate living in Ohio, and ready to move to "the big city" to kick start my career. Yet, in a blink of an eye I was thrust in a different direction; a move from my Ohio hometown to Seattle where my mom was seeking treatment (chemo & a bone marrow transplant) and a place I had never lived – with no friends and no on-the-ground support. Yes, of course I had my Dad and siblings but no peers in the same situation that could relate to my personal situation and provide candid support. It was a scary and lonely time in my life.
However, if I had to go through that same situation today, it would be quite different. With advances in healthcare technology, personalized online disease communities have evolved, allowing people to support each other during difficult, life threating and, of course, happy times. Having a virtual cheerleader is essential to deal with the emotional and physical drain on patients and caregivers.
Today, there are thousands of patient advocacy organizations, online platforms, and virtual support groups such as Smart Patients and MyHealthTeams to comfort those in need. Social media support communities like Facebook and Twitter, have made it easier to speak up, ask for help, educate, lean on others, and engage in conversations about subjects once considered taboo, like breast cancer, prostate cancer, infertility or overactive bladder. Two decades ago it was unfathomable to think that a complete stranger could provide us with critical information, allowing us to learn and benefit from the experience of others. The virtual world and its social communities are powerful, as well as invaluable.
Building these essential communities is fundamental to patients and caregivers – as well as to healthcare professionals and hospitals. Planning integrated disease-based public awareness campaigns helps amplify the vital impact these communities have for empowering patients and supporting each other. This is why I love what I do and as a partner at Connect360, why I love what we do! It's rewarding and inspiring to educate and drive support to those in need.
I would have benefited from these supportive platforms a couple decades ago but I am now able to contribute in my own way, by helping organizations develop and deploy meaningful public awareness campaigns. Leaning on my personal experience, we help increase awareness and build support for their causes, by positioning their messages strategically on social and digital platforms such as Pandora, Hulu, Facebook and Twitter, so their cause reaches and touches as many people as possible. This is my little way to give back in a meaningful way and contribute to someone's life!
BTW, my mom celebrated her 21st anniversary of her bone marrow transplant and continues to be AML free! Thanks Fred Hutchinson Cancer Research Center
!
Julie Ellman is a Partner and Senior Vice President at Connect360 Multimedia in the Bay Area office. For over 25 years Julie has been a strategic media counselor for all types of nonprofits, associations, government organizations and PR/marketing firms.
Connect360 is a leading media placement agency driving measurable results for some of Charity Navigator's highest-ranked nonprofits, well-known associations, government agencies and public relations/marketing firms.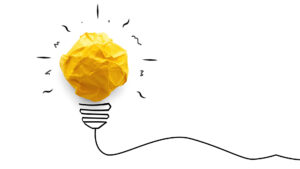 Does your organization want to reach large audiences across the country on a limited budget? Then you might want to ...